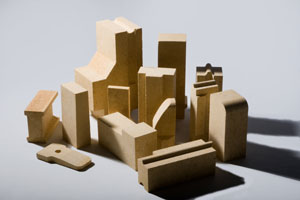 NiBek…and it's associated companies understand refractories and have established long term relationships within the industry globally.
Throughout the company history starting in the late 1980's NiBek and it's associate companies have supplied a wide range of ground breaking technologies and specialist innovative equipment to the industry for the manufacture of both complex advanced materials through to basic refractories all of which receive the same investigation analysis to determine the optimal solutions consistent with customer expectations.
We are proud of our historical association with the industry and will continue to deliver both innovative and cost effective solutions to our customers.
Key examples of innovating solutions supplied to date:
Product handling solutions (small components typically 0.5kgs)
Product handling (large components typically 1000kgs)
On board real time quality control systems integrated into the process
Automated self loading – unloading dies
Continuous tunnel kilns 1400°c
Intermittent kilns upto 1700°c
Controlled atmosphere kilns upto 1650°c
Specialist drying systems for geomterically challenging shapes
Feed stock preparation plants
Gas plants
Growl one final feature that is really nice to have is growl support